Bringing your dog to Tryst Cottage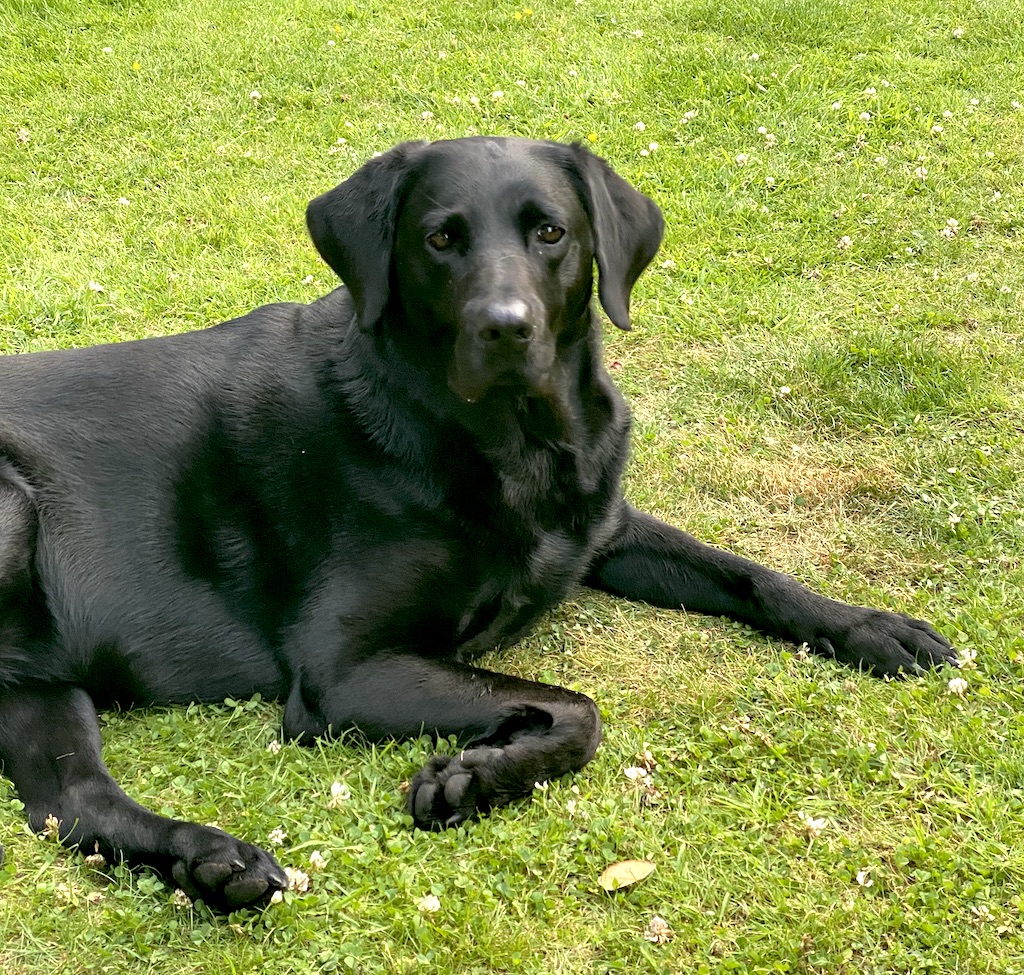 I have always found dog owners who stay at the cottage to be very responsible guests, however you may find this section of the website helpful about what our expectations are whether you are a dog owner or not.
Tryst Cottage is graded Four Star by independent Visit England inspectors, and is subject to regular independent inspection. The inspectors do not work for any holiday agency or third party who makes a profit or financial gain from any bookings we achieve and they have no potential conflict of interest in their assessment of our property.
To achieve this high level of accreditation, the standards of cleanliness throughout the cottage have to be extremely high, consistently.
Having owned and so much loved my two dogs that had a combined lifespan of 29 plus years, I know personally how precious and memorable the holiday time with your dog is. I also know from my own experience how hard it is to go away without them. Any well behaved dog is therefore very welcome at Tryst Cottage, and will also be made very welcome in Ingleton and the surrounding areas.
You need to tell me at the time of booking if you want to bring your dog to the cottage. If you book, then later on someone in your party wishes to bring a dog, you must contact me beforehand and agree the arrangement.
We will accept up to two well behaved medium sized dogs by prior arrangement and at no extra cost to you provided it has been agreed with us first.
If you wish to bring any more than two dogs, or one or more of the dogs is a large size, and after discussion with you we feel that the cottage can accommodate them, there will be a small additional charge.
Your dog(s) must be bathed and treated for fleas in the days before arrival at the cottage.
I will need to know some information about your dog at the time of booking. If your dog is very young or elderly, depending upon circumstances, I may request that you pay a damage deposit. This would be returned to you within 7 working days of the end of your stay and provided that the cottage is left in a satisfactory condition.
We regret that we do not accept cats at the cottage or any other pet.
You will be able to have a wonderful holiday with your dog at Tryst Cottage. The local area offers so many places for your dog to run, swim and walk, they will feel like they have had a great holiday too! The pubs in Ingleton are all dog friendly and you will be allowed to eat in the bar areas with the dogs with you. The teashops have areas outside where you can go, with water provided for your dog if they are unable to accept dogs inside. There is no restriction on assistance dogs.
Please bring with you your own dog towels. On rainy days or when the snow is down, please make sure to dry your dog off before they come into the cottage - the kitchen has a wooden parquet floor and so your dog can dry off in this room if necessary. 
There are some simple terms and conditions that you must agree to, which are reasonable requests in consideration of our cleaner and the next guests after your stay.
The conditions are as follows:
You must keep the cottage free of paw prints and dog hair. Please understand that the next guests may not be dog owners and may even have some degree of allergy that could be accentuated.

Dogs are accepted on the understanding that no evidence of them remains either inside or in the outside areas of the cottage after your departure. If the cleaner has to do any additional cleaning because of your dogs, she will add an additional charge to her costs which you agree to be responsible for.

You must not leave your dog alone in the cottage.

Your dog is not allowed upstairs, on the furniture or on the beds.

You must bath and treat your dog for fleas before arrival at the cottage.

You are responsible at all times for the behaviour of your dog, and if any damage or accidents occur you must tell me immediately so that I can put matters right before the next guests arrive. In these circumstances you agree to pay any costs that are incurred.

If you do not tell us about a dog that you subsequently bring to the cottage then we have a right to end your stay with immediate effect.